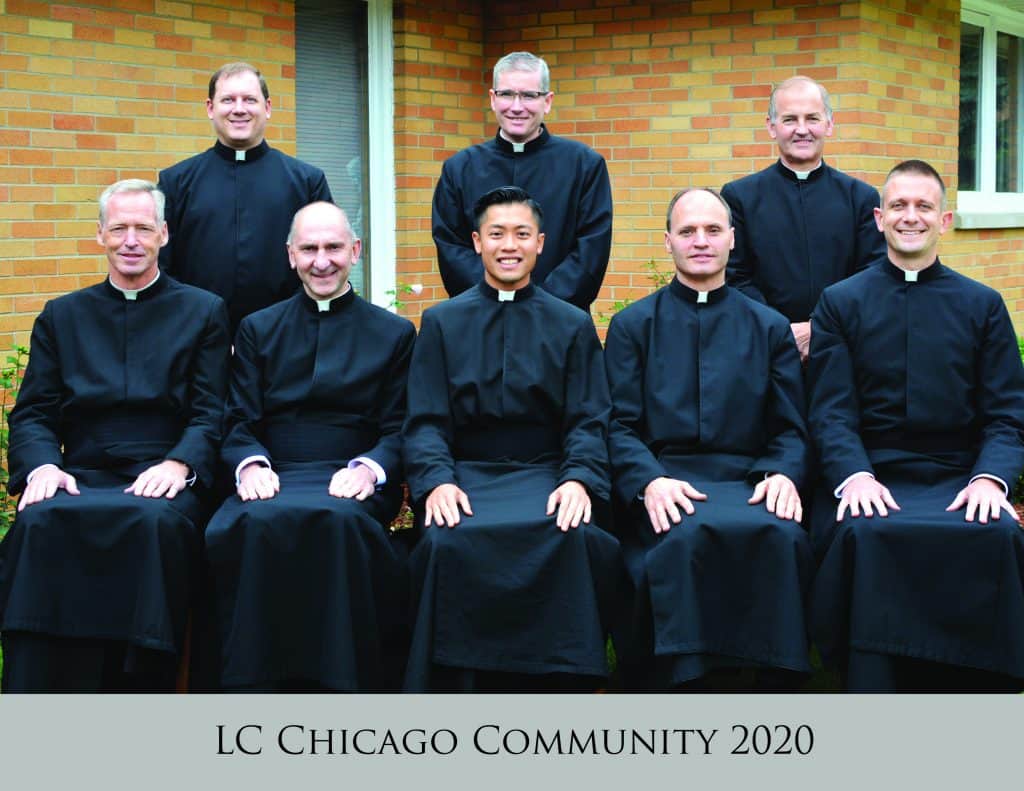 The Legionaries of Christ is a religious congregation of priests and students for the priesthood who aspire to make Jesus Christ the model of their lives and to extend His Kingdom by striving for holiness and by means of their apostolic activity.
Support the Legionaries of Christ through an online donation

Or make checks payable to "LC Pastoral Services" and mail to:
8601 West 89th Street
Hickory Hills, IL 60457
Fr. Bruce Wren
Legionary Superior, Lumen Chaplain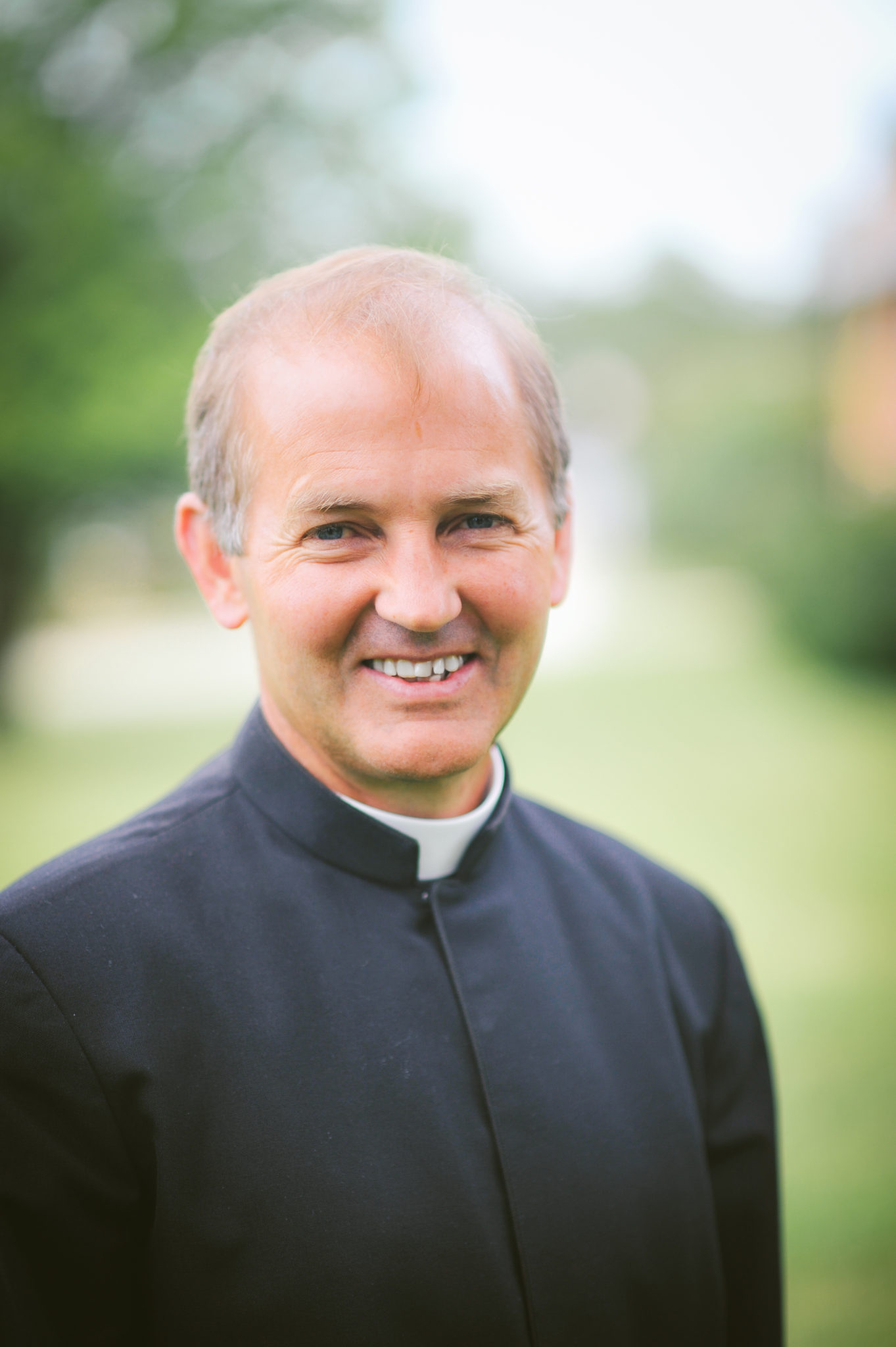 Fr. Bruce Wren was born on January 8, 1962 in the small town of Cottonwood, Idaho. After finishing high school as salutatorian of his class, he attended St. John's College in Santa Fe, N.M., where he received a Bachelor's Degree of Liberal Arts.  He received his priestly
vocation at the age of 23, and joined the Legion of Christ at the insistence of a good friend Jesuit priest. He began his novitiate in the fall of 1985 in Cheshire, CT, and in the years that followed received degrees in classical humanities, philosophy, and theology in Salamanca,
Spain and Rome, Italy. He was ordained on January 3 1996 by the Archbishop of Hartford, Daniel Cronin, and began his priestly ministry as Instructor of Novices in our French-speaking novitiate in Cornwall, Canada, on the border between Ontario and Quebec.  In 1999 he was
transferred to the "École Apostolique de l'Immaculée Conception" in France, where he practiced his priestly ministry as Rector of the School and Superior of Community until 2014. He received his new assignment in Chicago, where he is currently serving as superior of the Legionaries' Chicago community, Chaplain of the Chicago Chapter of the Lumen Institute, chaplain to the "Catholic Professionals of Illinois", and spiritual director for many religious and lay people.
Fr. Jason Huynh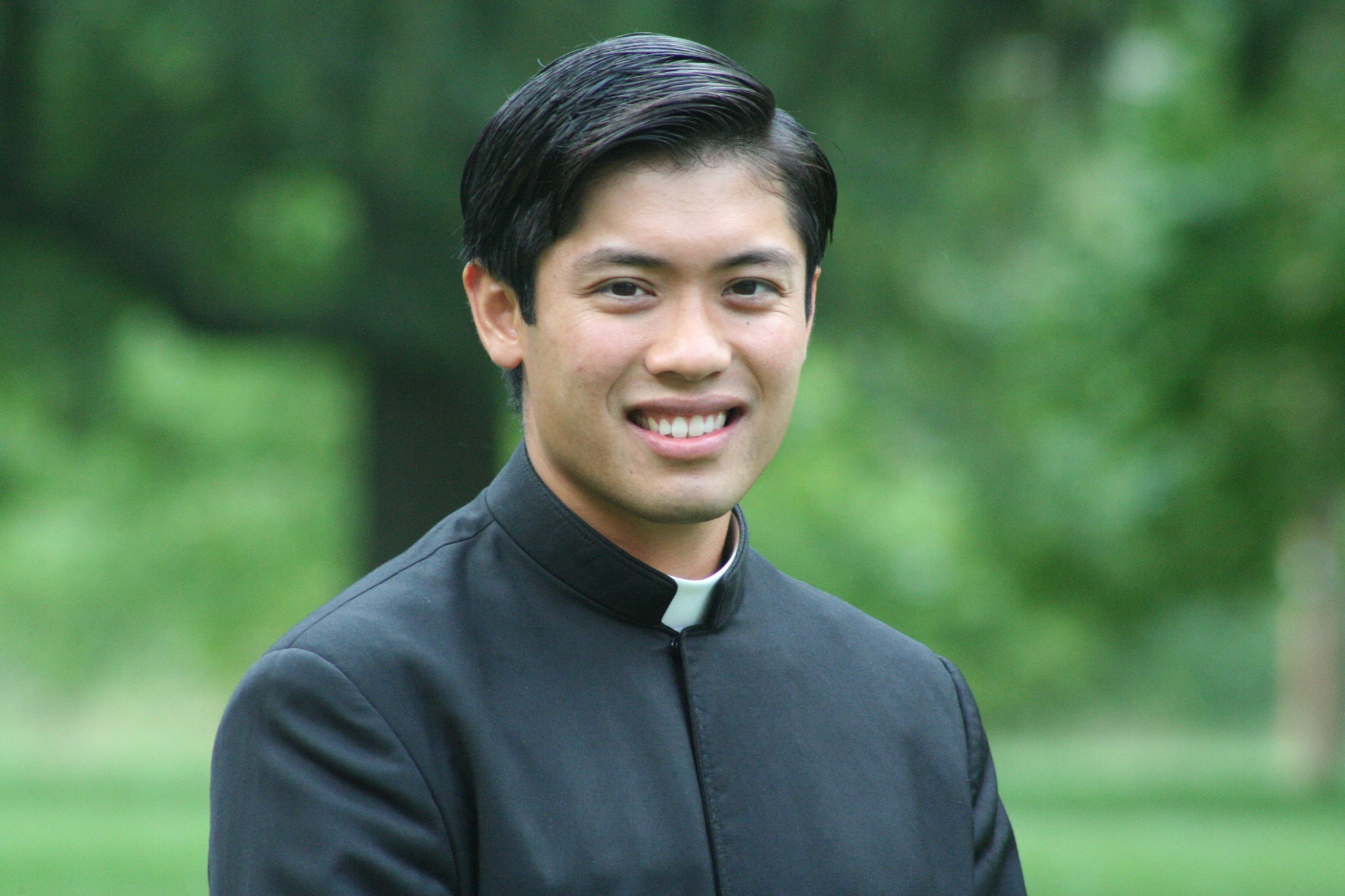 Fr. Jason is from Atlanta, GA where he attended Peachtree Elementary school and Pinecrest Academy, before joining the Legionaries' Apostolic School in Center Harbor, NH, for high school. He began the novitiate in 1999 and made his first profession of vows in 2001 in Monterrey, Mexico. After studying classical humanities in Salamanca, Spain, he earned his bachelor's degree in philosophy in 2004, his master's in philosophy in 2009, and his bachelor's degree in theology in 2012 at the Pontifical Athenaeum Regina Apostolorum in Rome. Currently, he is finishing his master's degree in Theology from Holy Apostles College. Fr. Jason spent three years of internship as a dean of students at the Apostolic School in New Hampshire between his philosophical and theological studies. Since his priestly ordination in December 2012, he has served as vice-rector and then dean of students at Sacred Heart Apostolic School in Indiana and the chaplain for Everest Academy, Lemont. Currently, he is the chaplain for Lumen Institute in Chicago and supports young adult programs throughout the city.
Fr. Peter Krezalek
RC Heartland Chaplain, Chicago Women's Section Chaplain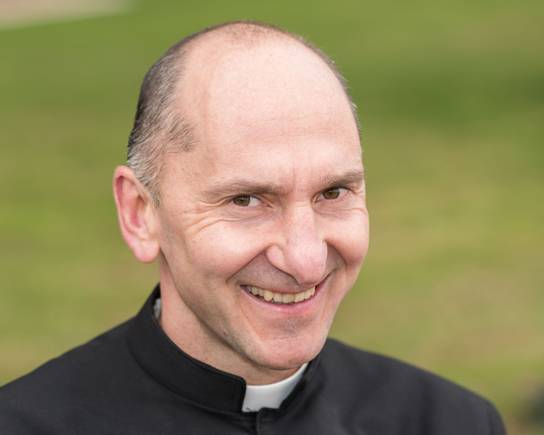 Fr. Peter Krezalek, LC was born and raised in Poland as the youngest of three sons. He studied Civil Engineering in Krakow and then moved to Chicago where he graduated from the University of Illinois at Chicago with BS in Computer Science and from DePaul University with an MBA. At the age of 33 he realized that Jesus' earthly mission was coming to an end at that same age, yet what was he doing for Christ? This realization followed by seven years of re-discovering Christ and eventually leaving the world to follow Him more closely in the religious life. Fr Peter entered the Novitiate of the Legionaries of Christ in Cheshire, CT, obtained BA in philosophy in Thornwood, NY and theology in Rome, Italy from Regina Apostolorum University and did one year of internship in a vocational work in Louisiana. He was ordained to diaconate in Indiana on Aug. 6, 2016 and his priestly ordination was in Rome, Italy on Dec. 10, 2016. Now he has been assigned to the Chicago community as the chaplain to the Regnum Christi men's and women's sections in Chicago and the Heartland locality (Des Moines, IA; Lincoln and Omaha, NE; Kansas City, MO; and St Louis, MO) www.rcheartland.org
Fr. Chad Everts
ECYD Director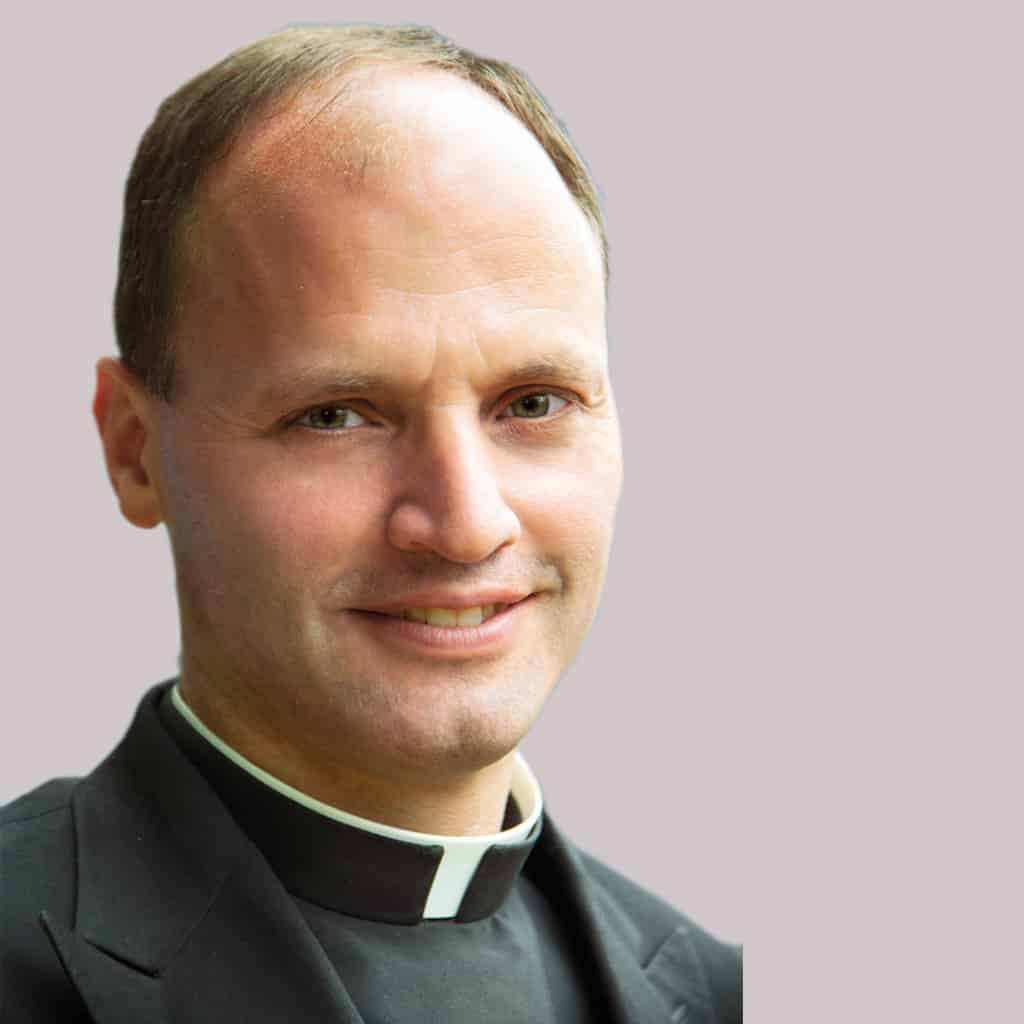 Fr. Chad Everts is originally from Wisconsin where he grew up in a large family. At the age of 19, upon finishing his associate degree in technical college, he entered the seminary in Cheshire, CT and soon after went to Germany to begin his novitiate. He continued his studies in Spain and in Italy. During the course of his studies in Rome, he was sent to Paris for his apostolic practices where he was in charge of the ECyD and Regnum Christi youth activities. He was ordained a priest in Rome in November 2004 and returned to Paris to continue his mission with the youth. Each year, he organized over 10 ECyD camps and several family pilgrimages (such as Rome, the Holy Land, and the Way of St. James). After 24 years in Europe, he joined the Chicago community in September 2018 where he dedicates his time to youth work which includes ECYD camps and activities, retreats as well as the Encounter program for high schoolers.  As of this year, he is also the regional vocation director, assisting the national vocations office.
Fr. John Doyle
Everest Academy Lemont Teacher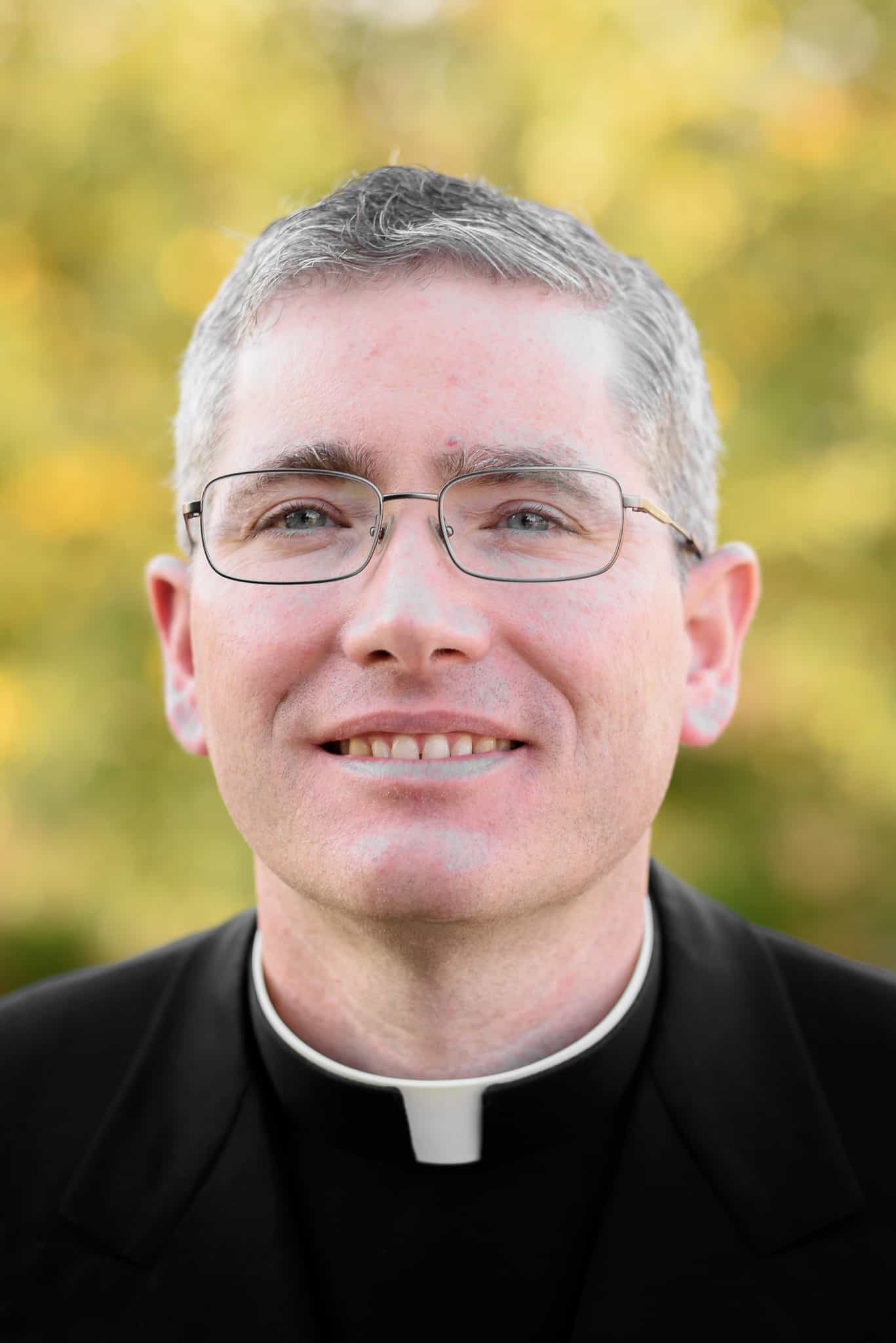 Fr. John hails from a large, devout Catholic family. Originally from Southern California, he completed studies at Catholic elementary and high schools in the Los Angeles diocese. He felt the priestly vocation at a very young age, eventually joining the Legionaries of Christ seminary in Cheshire, Connecticut in 1991. Fr. John subsequently studied abroad living in several European countries. He completed his Bachelor's degree in Philosophy at the Pontifical Athenaeum Regina Apostolorum in Rome, Italy in 1996. From 1996 to 2000 he did his internship in multiple European countries and Mexico assisting various priests with youth work, evangelization, and vocational promotion. In 2003 he received his Bachelor's degree in Theology from the Pontifical Athenaeum Regina Apostolorum and was ordained a priest in December of that year. From 2003 to 2011 he served as Dean of Studies at Immaculate Conception Apostolic School in Colfax, California teaching multiple subjects. Returning to Europe that year he completed a Master's degree in Dogmatic Theology from the Pontifical Athenaeum Regina Apostolorum in 2013. Fr. John then served as Chaplain and Catholic Formation teacher at a Regnum Christi school in Mexico. Returning to the United States he completed a Master's degree in the Psychological Sciences from Divine Mercy University, in Arlington, Virginia in May of 2017. He then served for a year as administrator of LC Pastoral Services in Cupertino, California. From August 2018 to August 2020 Fr. John served as a middle school teacher at Everest Academy in Lemont. Currently, he is a counselor for the Chicago LC community.
Fr. John Curran
Vocations Director