The Legionaries of Christ is a religious congregation of priests and students for the priesthood who aspire to make Jesus Christ the model of their lives and to extend His Kingdom by striving for holiness and by means of their apostolic activity.
Support the Legionaries of Christ through an online donation

Or make checks payable to "LC Pastoral Services" and mail to:
8601 West 89th Street
Hickory Hills, IL 60457
Fr. Stephen Dyas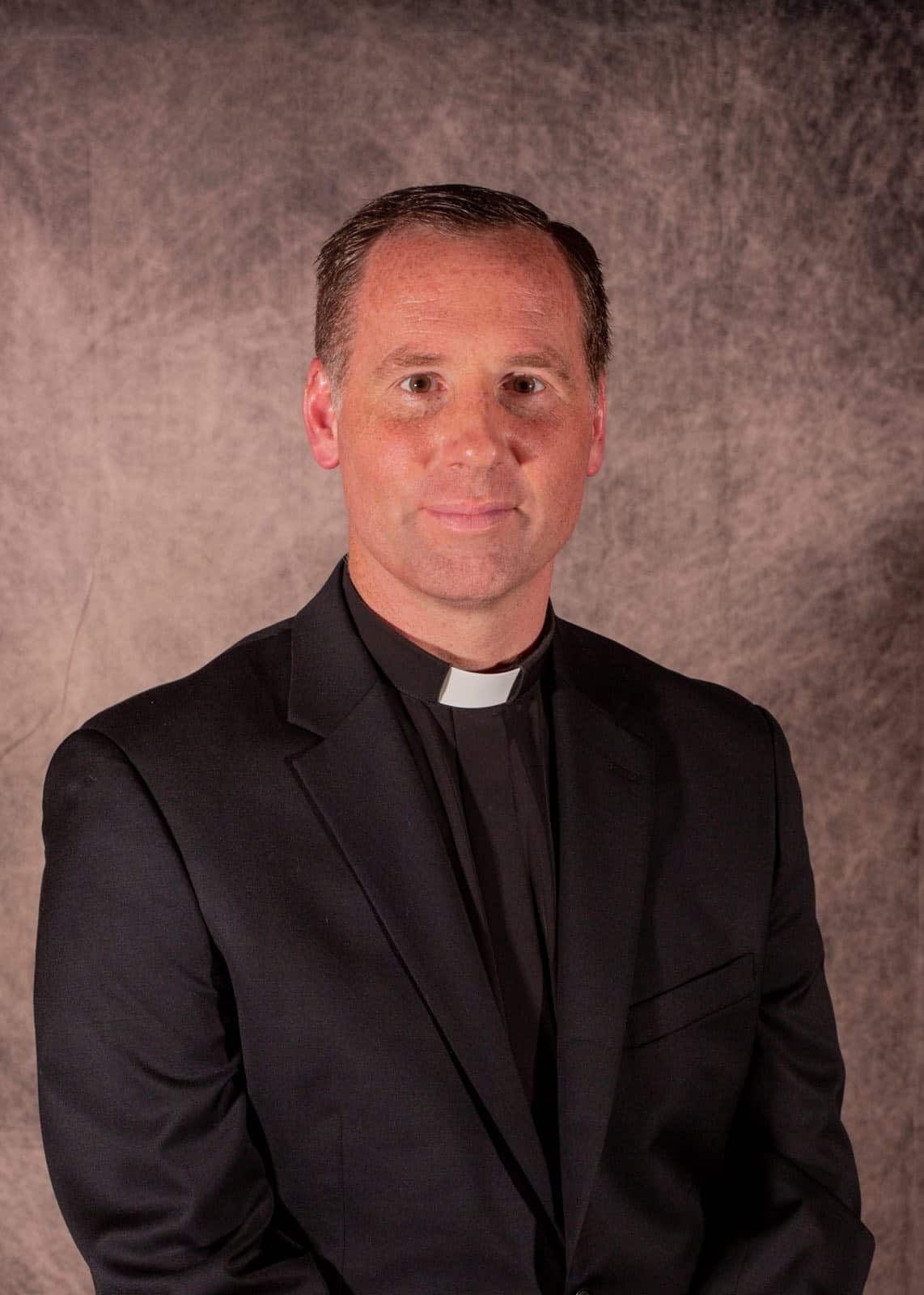 Fr. Stephen Dyas, LC, was born on 7 January 1976, in a small town near Bally, PA, and raised in Reddick, IL. He is the third oldest of seven children – six boys and one girl. In 1989 he joined the Legion's High School Seminary, then known as Immaculate Conception Apostolic School. After seminary years in Cheshire, CT, and Rome, he did internship in New Hampshire, Canada, and California. Fr. Stephen was ordained a priest on the 22 December 2007 at St. Mary Major Basilica in Rome. Since his ordination to priesthood he has worked in France and Montreal, Canada, working with boys and serving as a spiritual director and retreat master to Regnum Christi members. He has worked in New York City in development for Regnum Christi and the Legionaries of Christ, and was also a chaplain for the Lumen Institute. Both in Montreal and New York, Fr. Stephen was an associate priest in a few different parishes. He then again went back to France to work at Sacred Heart Parish in Bordeaux, France, and later to Switzerland to be chaplain of Le Chatelard, an all-girls boarding school run by the consecrated women of Regnum Christi. Fr. Stephen loves being a priest, and loves the Bible, a variety of sports (in 2018 he ran the New York City Marathon) and working outside in the fresh air. He is excited about his new mission in Chicago!
Fr. Peter Krezalek
RC Heartland Chaplain, Chicago Women's Section Chaplain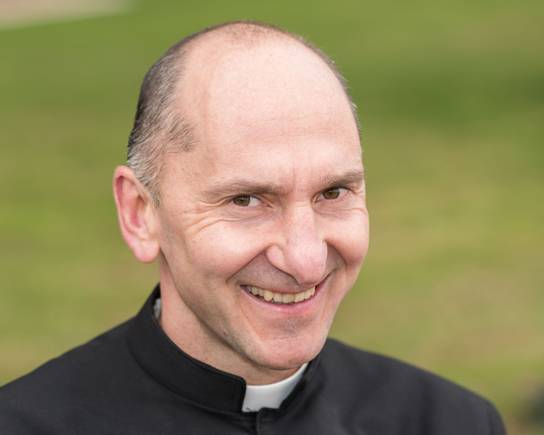 Fr. Peter Krezalek, LC was born and raised in Poland as the youngest of three sons. He studied Civil Engineering in Krakow and then moved to Chicago where he graduated from the University of Illinois at Chicago with BS in Computer Science and from DePaul University with an MBA. At the age of 33 he realized that Jesus' earthly mission was coming to an end at that same age, yet what was he doing for Christ? This realization followed by seven years of re-discovering Christ and eventually leaving the world to follow Him more closely in the religious life. Fr Peter entered the Novitiate of the Legionaries of Christ in Cheshire, CT, obtained BA in philosophy in Thornwood, NY and theology in Rome, Italy from Regina Apostolorum University and did one year of internship in a vocational work in Louisiana. He was ordained to diaconate in Indiana on Aug. 6, 2016 and his priestly ordination was in Rome, Italy on Dec. 10, 2016. Now he has been assigned to the Chicago community as the chaplain to the Regnum Christi men's and women's sections in Chicago and the Heartland locality (Des Moines, IA; Lincoln and Omaha, NE; Kansas City, MO; and St Louis, MO) www.rcheartland.org
Fr. Jason Huynh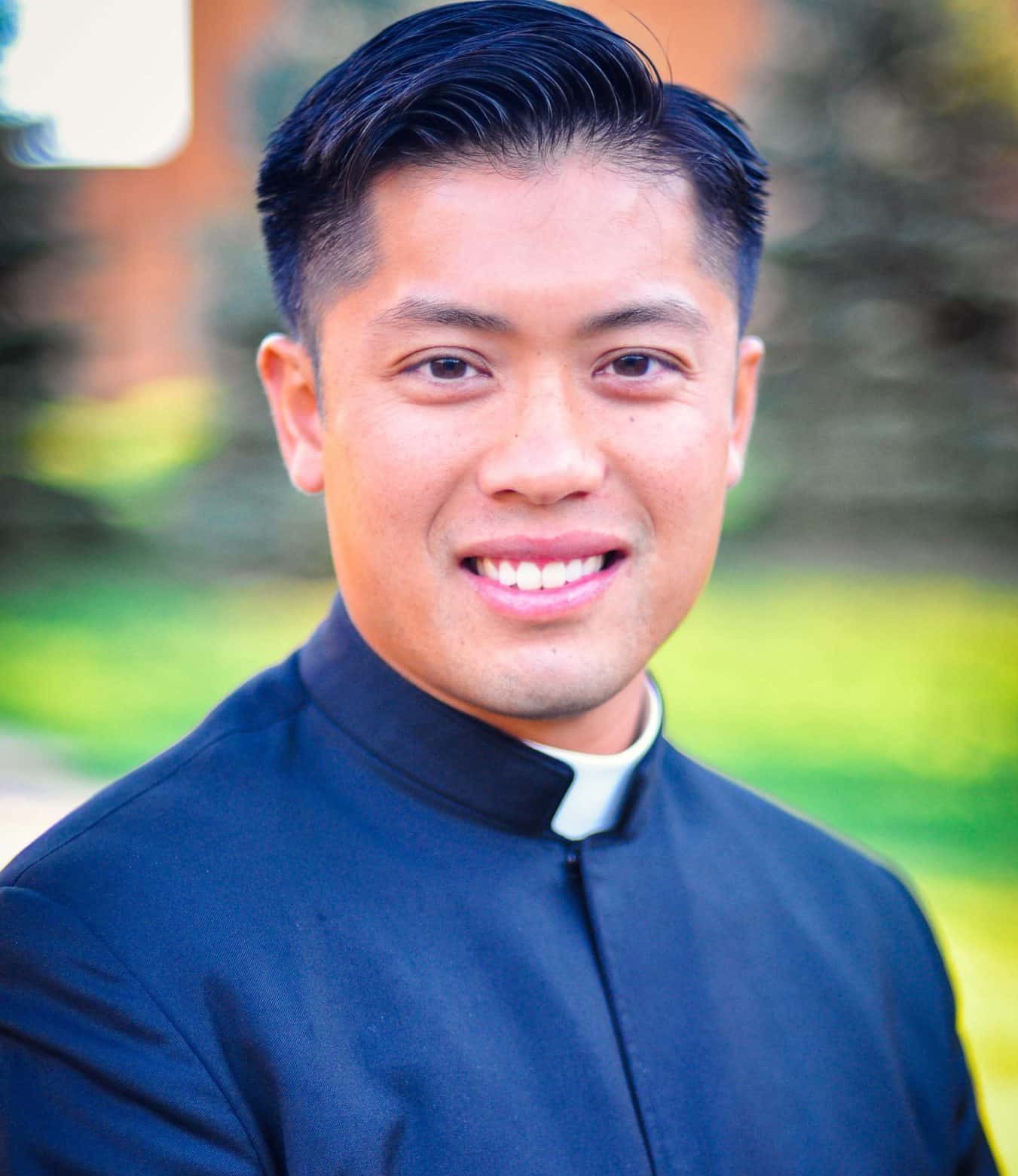 Fr. Jason is from Atlanta, GA where he attended Peachtree Elementary school and Pinecrest Academy, before joining the Legionaries' Apostolic School in Center Harbor, NH, for high school. He began the novitiate in 1999 and made his first profession of vows in 2001 in Monterrey, Mexico. After studying classical humanities in Salamanca, Spain, he earned his bachelor's degree in philosophy in 2004, his master's in philosophy in 2009, and his bachelor's degree in theology in 2012 at the Pontifical Athenaeum Regina Apostolorum in Rome. Currently, he is finishing his master's degree in Theology from Holy Apostles College. Fr. Jason spent three years of internship as a dean of students at the Apostolic School in New Hampshire between his philosophical and theological studies. Since his priestly ordination in December 2012, he has served as vice-rector and then dean of students at Sacred Heart Apostolic School in Indiana and the chaplain for Everest Academy, Lemont. Currently, he is the chaplain for Lumen Institute in Chicago and supports young adult programs throughout the city.
Fr. Andrew Kolenda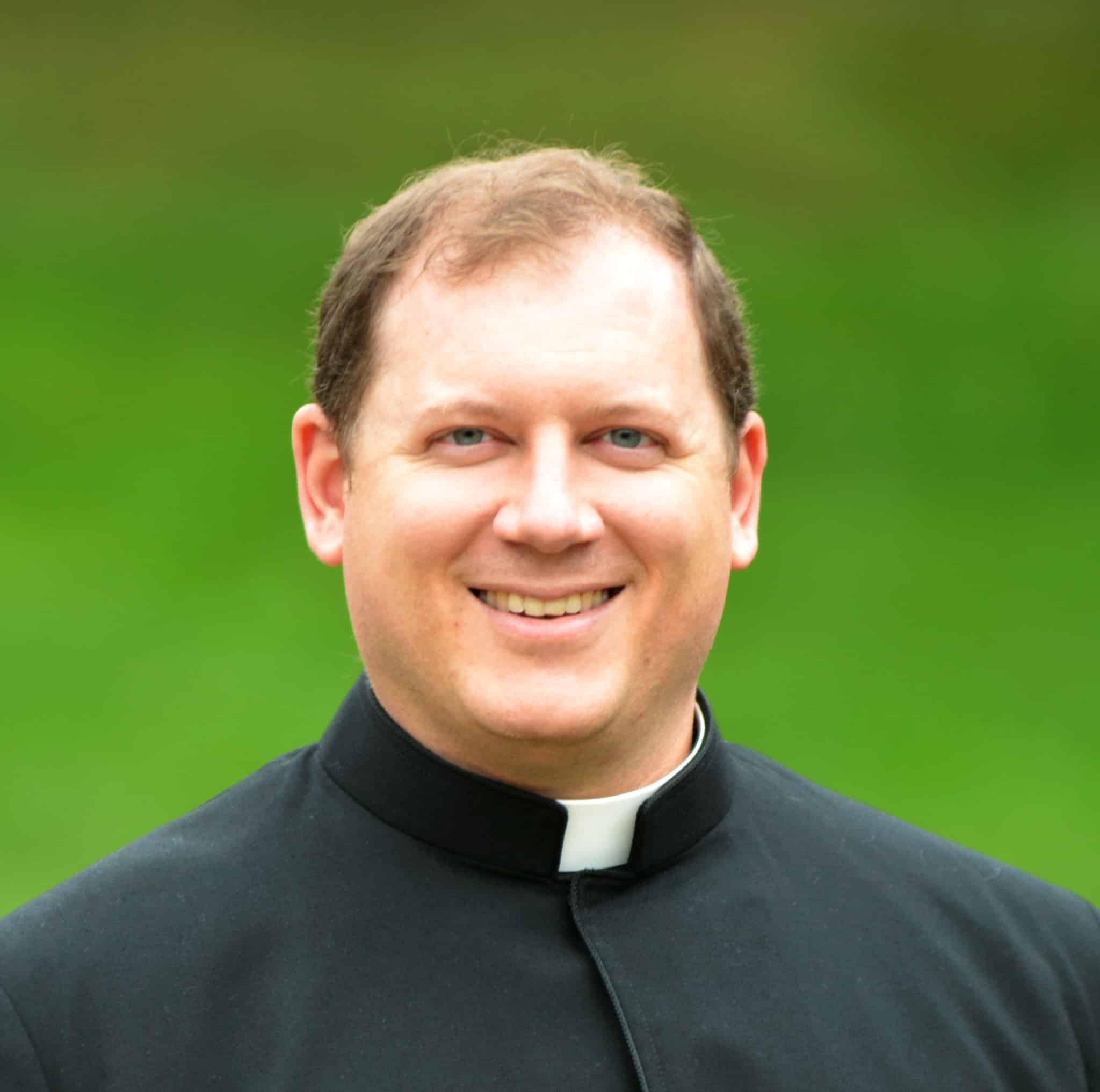 Fr. Andrew Kolenda LC is from Grand Rapids, MI. He is third of nine children in the family. When he was 13, he joined the minor seminary of the Legionaries in New Hampshire, and after graduating from high school there he joined the novitiate.  He did his seminary formation in Connecticut, Ireland, and Rome and was ordained to the priesthood in December of 2016. He has worked in Texas, Georgia, Indiana, and Chicago, where he is currently the chaplain for East Lake Academy, a pre-k3 through 8th grade Catholic school.
Fr. Michael Vanderbeek, LC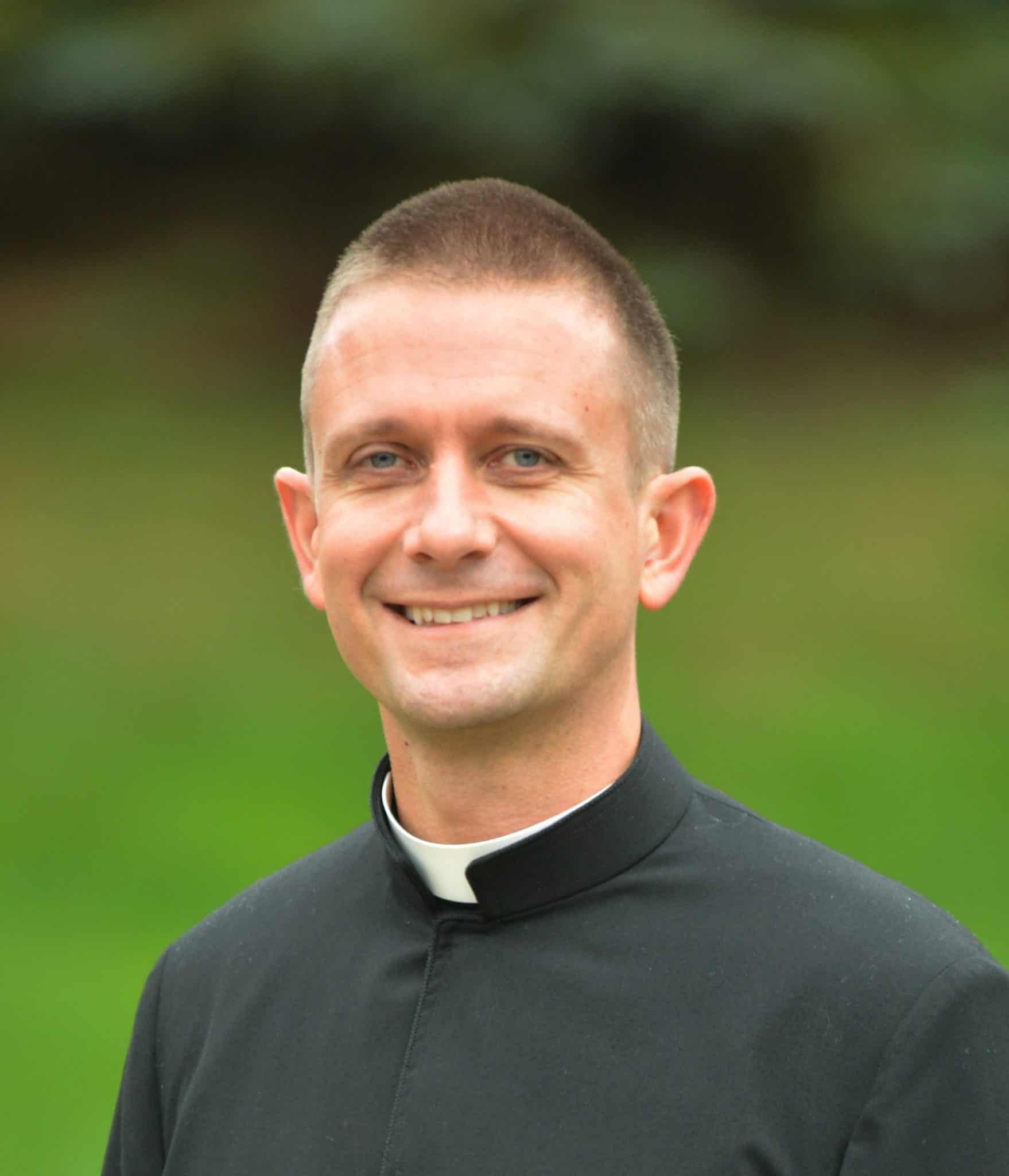 Fr. Michael Vanderbeek, LC was ordained in 2010 and spent the first 6 years of his priesthood as chaplain of Northwoods Catholic School in Spring, TX. He was a member of the national ECYD youth team for 6 years and has spent the majority of his 20 years in the Legion of Christ mentoring adolescent boys and their families. He is currently serving as the chaplain of Everest Academy in Lemont.