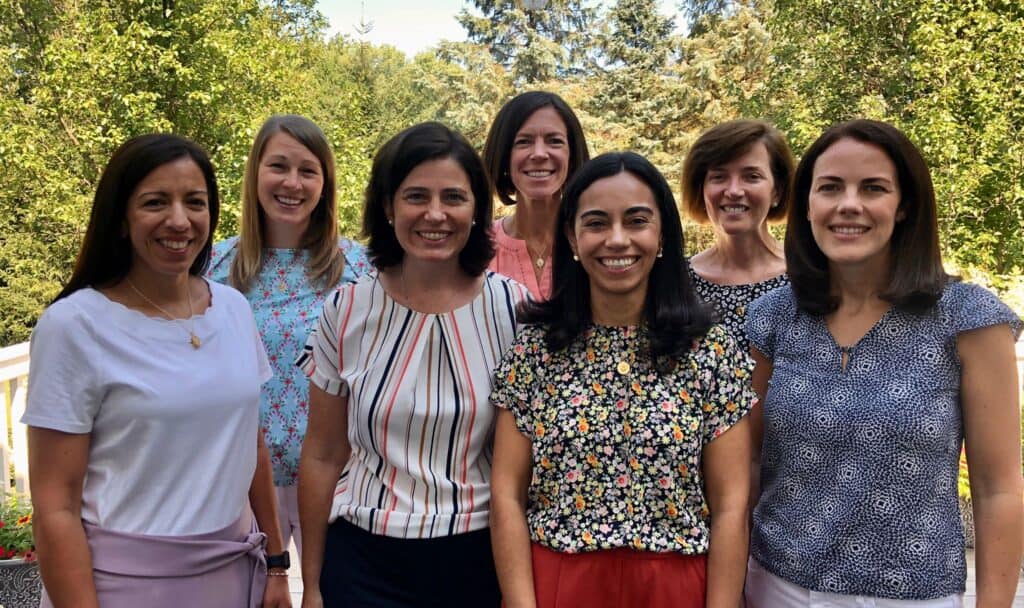 Consecrated life in Regnum Christi is a new lifestyle in response to Christ's call to his chosen ones: "Come and follow me." Our spiritual life is built around our five great loves: Christ, the Church, the Pope, the Blessed Virgin Mary, and souls. We live a deeply Christ-centered spirituality, where Christ is the center, standard, and source of our lives and our happiness. We seek an authentic love for the Church and faithful adherence to the Holy Father, the Vicar of Christ on earth. We have a close devotion to Our Lady, consisting primarily in the imitation of her virtues. Finally, we dedicate all our time and energy to the salvation of souls.
Click here to learn more about the Consecrated Women of Regnum Christi.
If you want to receive news from the CRC community please sign up here.
Support the Consecrated Women of Regnum Christi through an online donation.
Or you can make checks payable to "Consecrated Women Inc." and mail to:
1108 Kildare Ave
Libertyville, IL 60048
---
Mary Maher
Associate Director of "Building the New Reality", Department of Parish Vitality and Mission, Archdiocese of Chicago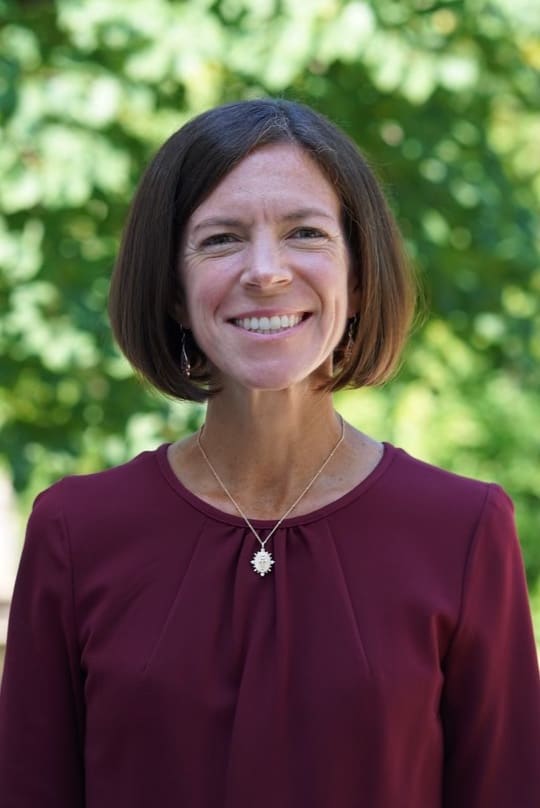 Mary Maher grew up in Michigan, the second of six children and thirty grandchildren. After Jesus (and maybe chocolate), there is nothing she loves more than her big, close-knit family.
Mary consecrated her life to Christ on Aug. 29, 1997. She did her initial training and formation in Monterrey, Mexico where she quickly discovered her love for Spanish and other cultures. Her first assignment was as a high school Guidance Counselor, which kept her in Monterrey another three years. Upon returning to the US, she worked in youth and family ministry for several different parishes across Chicagoland. From 2014-2019, she served as the Coordinator of Adult Faith Formation at Immaculate Conception ​Parish in Highland Park, a community she holds very dear to her
heart. From 2019 to the present, Mary has served the Archdiocese of Chicago as an Associate Director of the "Building the New Reality" team, within the Department of Parish Vitality & Mission.
Mary is passionate about the spiritual and pastoral development of the laity. She founded the Lydia Institute (www.lydiainstitute.org ) as a response to the spiritual needs of working women who are often overstretched and underserved. She spends much of her time speaking and mentoring lay leaders who desire to invest in their spiritual and pastoral leadership.
Mary holds a BA in Education from the Anahuac University, an MA in Religious & Pastoral Studies from the Pontifical Athenaeum Regina Apostolorum , and is a Doctor of Ministry (DMin) from the University of St. Mary of the Lake.
Eleanor Segraves
Parish Vitality and Mission Coordinator, Vicariate 1
Eleanor Segraves is from Atlanta, Georgia and proud of it! She's an avid fan of homegrown tomatoes, south Georgia peaches and of course, the Georgia Bulldogs. Before she was consecrated she studied at Franciscan University of Steubenville from 2002-2006 and then was a Regnum Christi Mission Corps volunteer in Louisiana in 2006-2007. She was consecrated on August 18, 2007. After her formation years she served in Kansas, Iowa, and Nebraska, supporting the Regnum Christi members and their works of apostolate. She is now full time in Chicago working for the Archdiocese of Chicago as Parish Vitality Coordinator for Vicariate 1. In this new role she works closely with Auxiliary Bishop Jeffery Grob and his team to support 53 parishes in Vicariate 1. She and her colleagues are fully invested in the Archdiocesan wide renewal process, called "Renew My Church" which upholds three priorities for spiritual renewal: Making disciples, building community, and inspiring witness. Read more about Renew My Church here.
Lucia Ochoa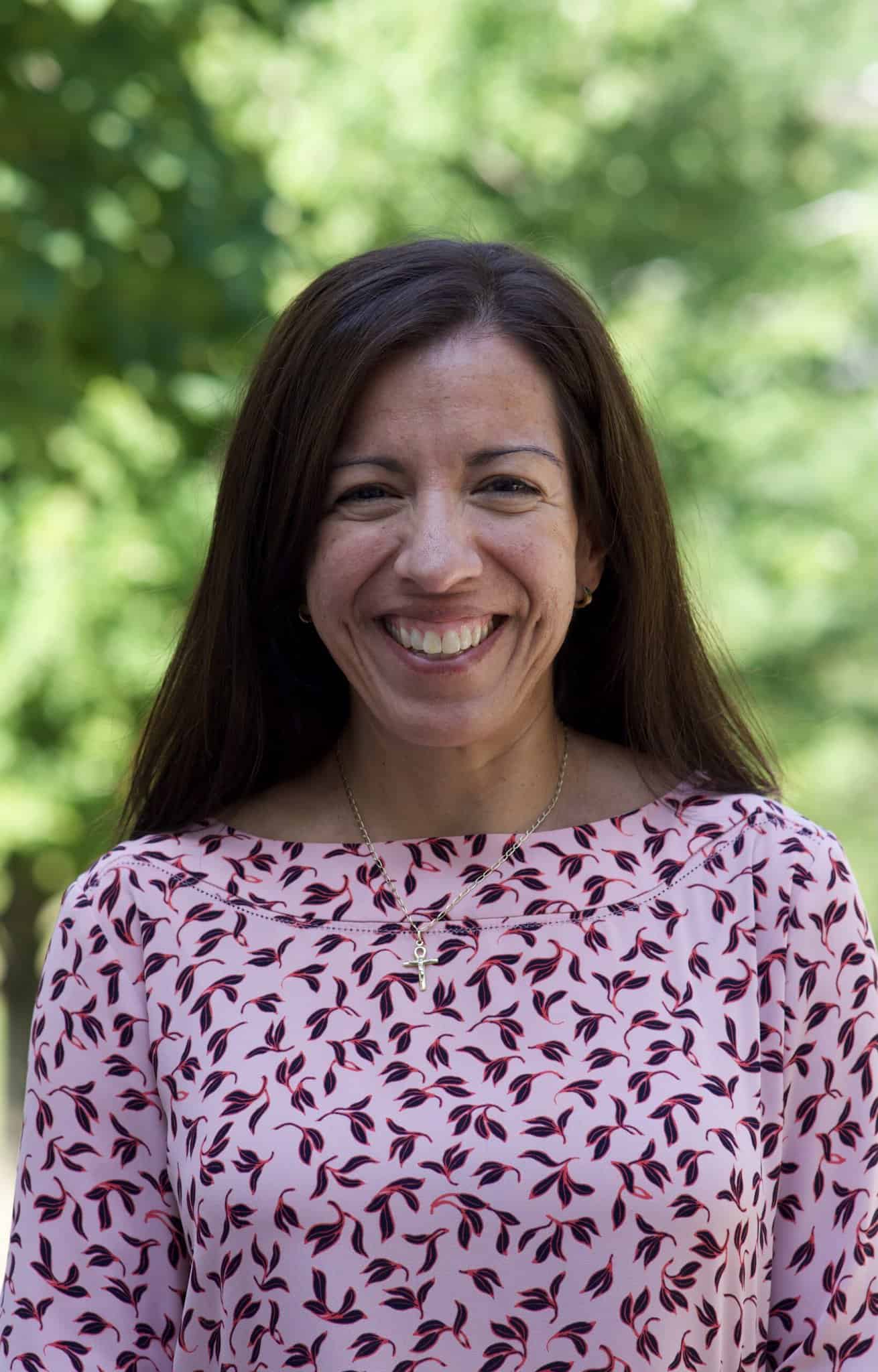 Lucia Ochoa was born in Coahuila, Mexico and has a degree in accounting. On August 22, 1998, she consecrated herself to Christ in Regnum Christi and shortly afterwards was sent to Rhode Island for her formation studies. Her apostolates have included many years serving as an administrator and as a formator for other consecrated women.
She recently completed a certification in Spiritual Direction from Divine Mercy University and spends much of her time as a spiritual director. In addition to working part time at East Lake Academy, Lucia loves to make others happy and to share the joy and graces she receives from Our Lord.
Catherine Macora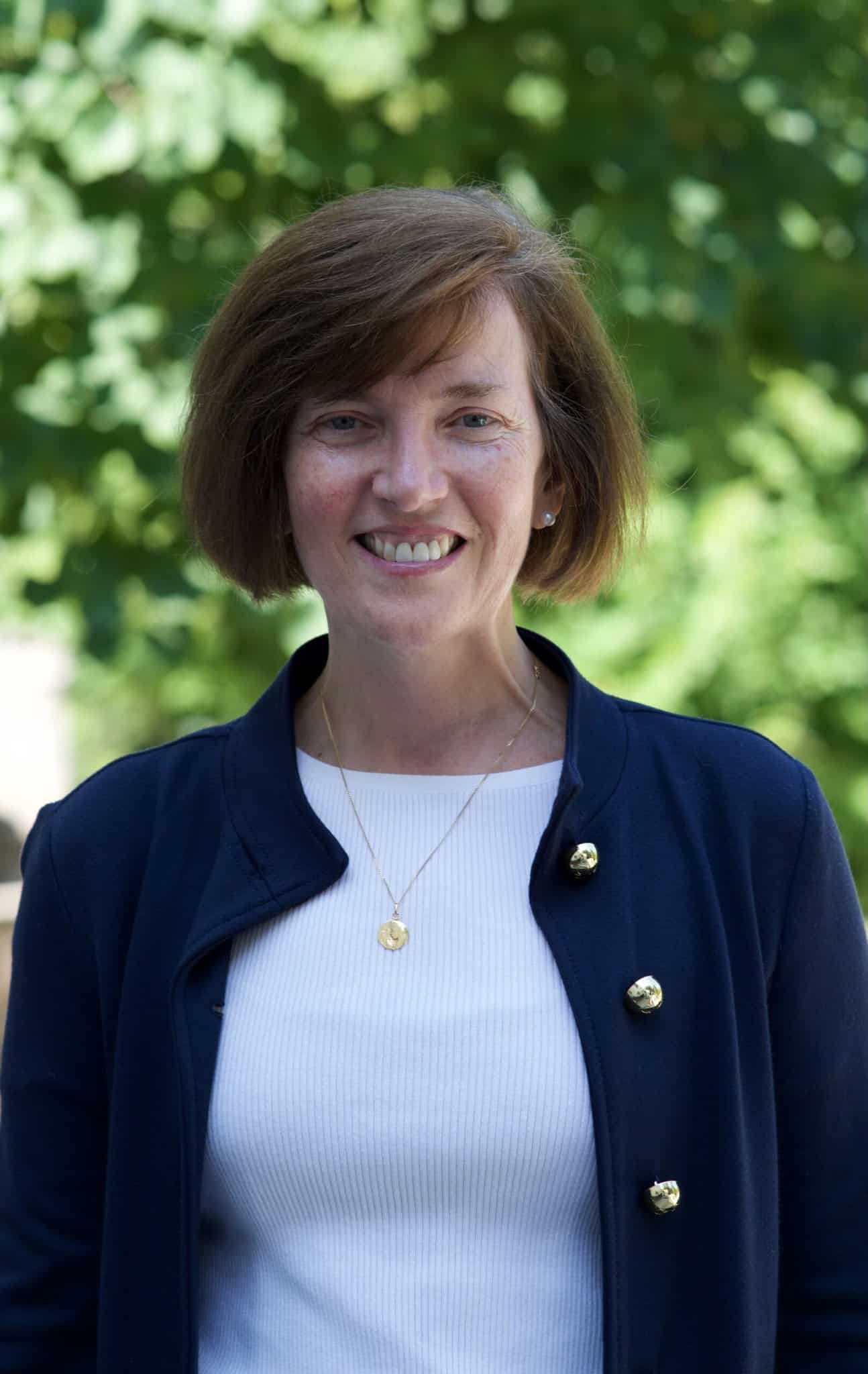 Catherine Macora grew up mainly in Austin, Texas, though she also lived in Europe and other US states due to her father's military career. This was a providential beginning to her later missionary lifestyle. She is one of five siblings and her oldest brother is a Franciscan priest who has served in Jerusalem. A graduate of the University of Texas, Catherine worked in public relations and marketing in Houston and London for 10 years before deciding to consecrate her life to Christ in Regnum Christi on September 5, 1996. During her more than 25 years of consecrated life, she has worked in Regnum Christi schools in Spain and the USA, as well as in youth formation and mission programs in Chicago from 2007-2009.  She has given spiritual guidance and formation to all ages but predominantly young adults and married women. Catherine spent many years caring for her elderly and infirm parents, Stan and Esther, before they were called to their eternal rest.  Catherine recently completed a Graduate Certificate in Christian Wisdom at Holy Apostles College & Seminary. Currently she teaches a Sacred Scripture course at the School of Pastoral Leadership and Evangelization at USML in Mundelein.
Marial Corona
Lecturer at the USML Institute of Pastoral Leadership and Divine Mercy University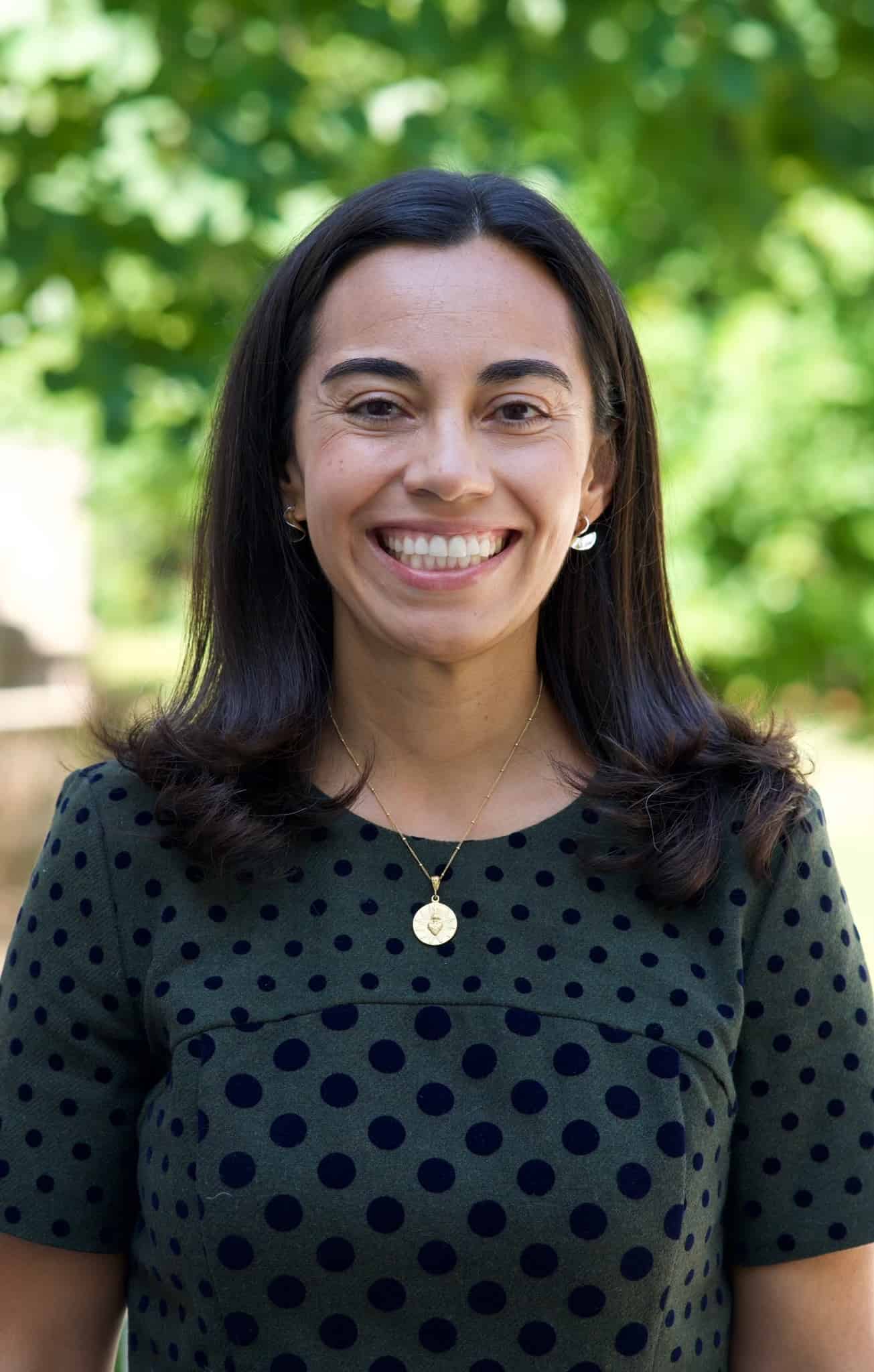 Marial Corona was born in Puebla, Mexico and started her vocational journey right after high school. On September 2020 she obtained her doctorate in philosophy with a thesis on the philosophy of John Henry Newman. She's taught theology courses, collaborated in a ministry dedicated to spreading the devotion to Our Lady of Guadalupe and led local and international mission trips for young people and adults for six years. While mission work has allowed her to see the beauty of Christ and the Church in countless faces, teaching is her passion.