Advent Pilgrimage To The Holy Land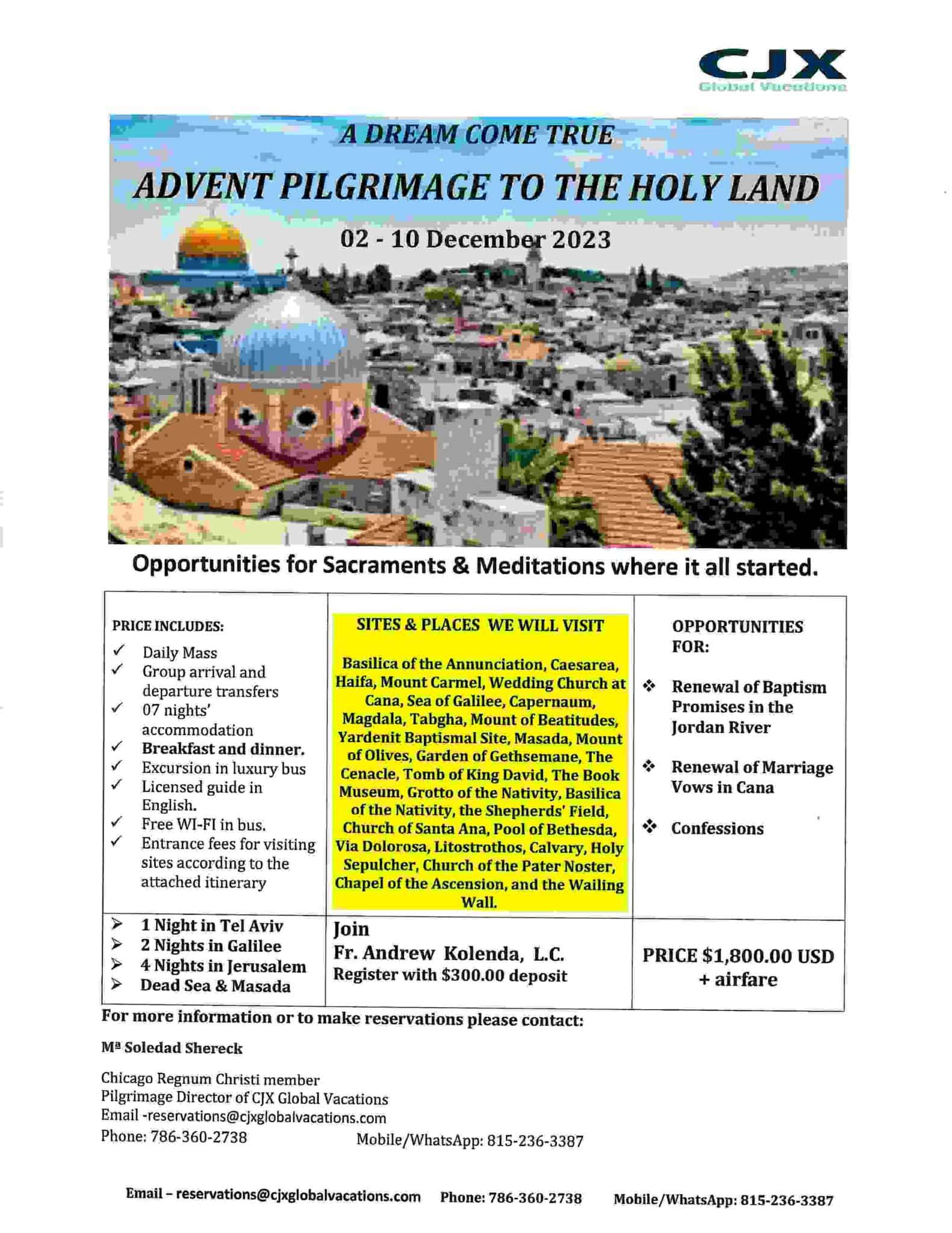 Join Fr. Andrew Kolenda, LC and Soledad Shereck (RC Member and Pilgrimage Director) on this beautiful pilgrimage to the Holy Land this Advent – December 2-10.  Limited availability, please reserve soon. A deposit of $300.00 USD is required to book your trip. 
View more details and itinerary here.
For questions, more information or to make reservations please contact:
Mª Soledad Shereck
Chicago Regnum Christi member
Pilgrimage Director of CJX Global Vacations
Email: reservations@cjxglobalvacations.com
Phone: 786-360-2738
Mobile/WhatsApp: 815-236-3387