ECYD Summer Camp 2023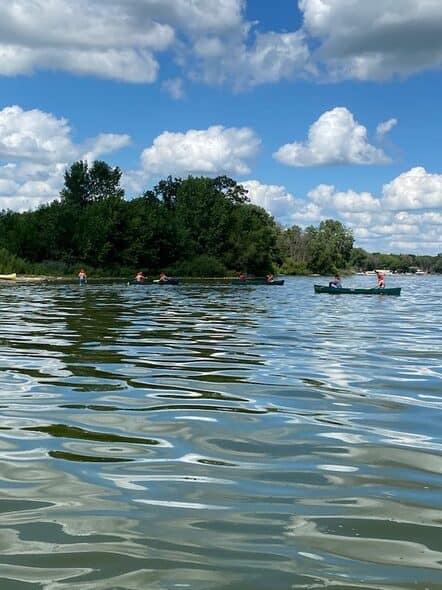 ECYD Camps are unique opportunities for boys to grow in their Catholic faith and make lasting friendships.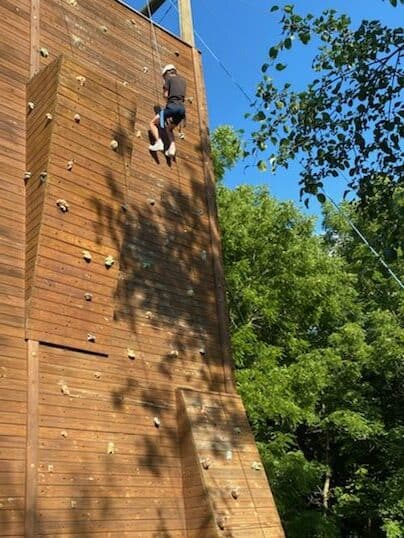 When:
July 28 – August 5, 2023
Where:
OAKLAWN ACADEMY
432 Liguori Rd
Edgerton, WI 53534
See the video of the ECYD Summer Camp 2021
See the video of the ECYD Summer Camp 2022
Cost:
$300 Early bird registration – up to May 15th
$325 Regular Camper Fee: by June 24th
$355 Late Fee: After June 24th, before July 21st
Register:
Send an email.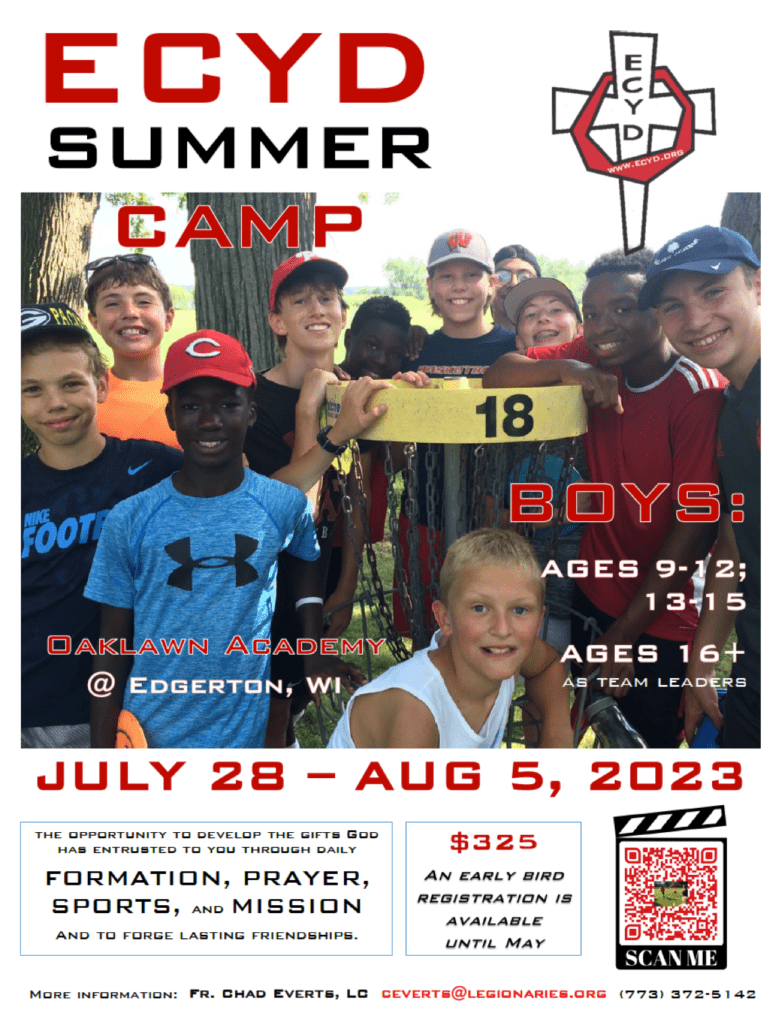 Fill out the registration form.
Summer camp RCA waiver and sign-up sheet (July-Aug 2023)
Cancellation Policy:
Until June 24, 2023 there is a $50 cancellation fee. 
After July 22, the full registration is NOT refundable. 
Payments may be done online or by mailing a check.
The printed  registration form may be mailed (address indicated on top of the form) or emailed to cevertslc@gmail.com
Registration form and down payment of at least $50 must be sent in by June 24th..
For questions please contact Fr. Chad Everts, LC
cevertslc@gmail.com 
773-372-5142